How to Build a Dream Team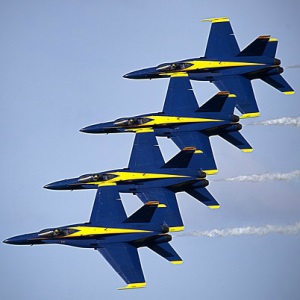 In sports, we constantly hear the term "dream team" especially when there are several top performing athletes all on the same team at the peak of their career.  The coach was able to build a dynamic team that is destined for success.
In the business world, we use that term too.  Is that just a pie in the sky dream or is it really attainable?  Your dream team can be built if you'll take the following steps to pull it off.
Ways to Build a Dream Team Include:
Define Your Goal
If you want an amazing team, you need to have a defined goal for them to work toward.  You can't just throw spaghetti on the wall to see what sticks, as the saying goes.  Be sure to clearly outline the goals for your team so they can thrive rather than flounder.
Know the Top Talent
Be familiar with your industry's "best."  In other words, be sure that networking and fostering industry relationships is part of your weekly business model.  You'll be glad that you stayed in touch and networked consistently.  Stay engaged and pursue top talent.
Recruit, Recruit, Recruit
Always be recruiting.  Sell yourself, your business and what you have to offer as you network and communicate with people.  Be the company that people want to know more about because of your location, benefits and mission.   Recruiting doesn't start when you have a position to fill; rather, it should be a continuous mindset.
Get Buy-In
Your dream team needs to buy into your whole organization and even the leadership.   A team of top talent will be strong, driven and yet still need direction.   Be sure to set clear expectations and be credible so that you can secure their interest and trust.
There is No "I" in Team
A team of people needs to work together well in order to achieve their goal.  If there is someone who is too focused on asserting his or her personal agenda, then the team will struggle and perhaps crumble.   Remind them that there is no "I" in team.  Encourage your staff to work together because they will accomplish more.
You can build a dream team of top candidates.  Be clear with the goal, constantly recruit, get buy-in and train them to work as a team.  Your dream will come true when you see all the details of your project unfold because you have put the "best" in place to pull it off.
No time to build your dream team? Contact us today and let us find your dream team talent!
We look forward to hearing from you. Let's start a conversation. 952-934-4100
Jackie Neva, Neva Recruiting.  Follow us!
Jackie Neva ~ 952-934-4100
Peter Neva
Laura Neva
https://www.nevarecruiting.com
#Software Recruiting Agency #Sales Recruiters #Agency #Hiring #Staffing #Personal Development
Written by our associates Gary Sorrell, Sorrell Associates, LLC.  Copyright protected. All rights reserved worldwide.